Welcome to summer or winter, depending on which Hemisphere you reside.
Roses need fertilized at least once a year to keep them beautiful and healthy. Here are a few tips for all.
For we who are in summer, your roses should be coming into full bloom and needing a first or second feeding with an all around Rose fertilizer. Do it every three weeks this summer. Use a good all purpose fertilizer if you have no other problems. Otherwise ask for help at your local flower nursery. Follow the directions on the bottle for best results.
If you live in a very cold climate do not fertilize after July 15 and if you live in a mild climate do not fertilize after August 15. You do not want the bush to grow too much new growth late in the summer, so that it delays hardening of the wood before winter sets in.
Also, remember to cut back old flowers just above a 5 leaf growth under the old bloom. This will encourage new blooms all summer.
Remember, when it is hot out a good watering in the morning and a light one in the evening will help keep Roses going strong.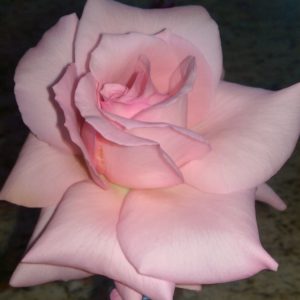 OK, for those of you who are moving into Winter; NEVER Cut Back Roses in the FALL!
Cutting back Roses causes growth and roses need to be dormant for the winter. Let them 'hip-out'. Let the spent blooms stay on the bush and turn into Rose Hips. Rose Hips are those red balls or buds at the end of the branch you may see in the fall.
If you live in a climate that gets below zero cover them with leaves, straw and soil.
When there is not any moisture or very little, I have been known to carry out a bucket or two of water once a week to keep them alive, but still dormant. Dormant Roses need a little moisture in very dry cold climates; not a full watering.
So, no matter where you live on this earth this is a pivotal time of year for Roses.